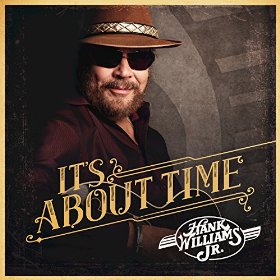 Over the years, we see many new faces coming into the music industry but while some of these new stars do manage to go on and have successful careers, there are a lot of stars who actually vanish almost as quickly as they arrived. Fortunately though, there are some very special stars who manage to adapt with the times and keep their music fresh and relevant over the course of many decades, continue to give us hit song after hit song.
That has most certainly been the case for the very talented and extremely successful country music star Hank Williams Jr., who has been doing his thing in the music industry for decades now and is showing no sign of slowing down any time soon. Hank has been recording new music for around 50 years now and he has given us a huge amount of fantastic music, with plenty more coming our way in the future, starting with his latest offering.
Hank Williams Jr. recently released his new track God and Guns, which comes from his latest album It's About Time and we have to admit that this is up there with the best that Hank Williams Jr. has had to offer during his career. While Hank loves to write a lot of his songs himself, God and Guns was actually a collaborative effort, with the help from the talented lyricists Travis Meadows, Mark Stephen Jones, and Bud Tower, who all came together to deliver this fantastic new song.
It is clear to see from his latest single God and Guns, that Hank Williams Jr. truly is back to his very best, with a song that is everything we have come to expect from this country music legend and will resonate with pretty much anyone who hears the track. The new album It's About Time shows that Hank is up there with the best songwriters in the music industry and, while he did not write God and Guns himself, it is very much a Hank Williams Jr. song at its very best.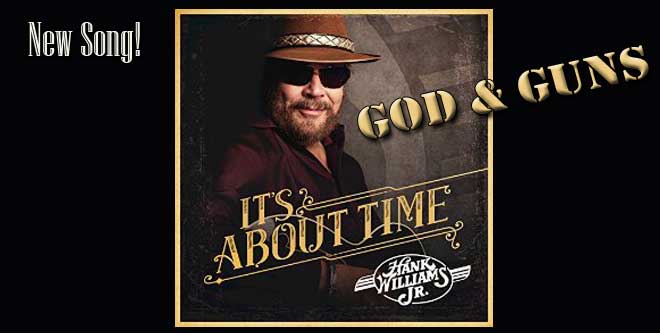 Hank Williams Jr. has worked with some of the best names in country music for his new album It's About Time, which is set for release on january 15, 2016. At the age of 66, you could be forgiven for thinking that Hank is looking towards slowing his career down a bit, but that could not be further from the truth, as Williams is working as hard as ever and is still delivering some of the top new music around. Keep up the good work Hank, we are loving it!