Latest on Nashville StarVision
FEATURED VIDEO: Anything For You – Marshall Law
FEATURED VIDEOS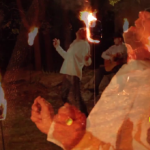 Anything For You Written and vocal performance by Marshall Law. Music performed and produced by Randy Dorman. Music Video produced by NSV and Directed by Robert MacDonald, Jr. Off camera inspiration provided by the always happy, spirited, and lovable Annie Dorman. Cast Marshall Law Randy Dorman – Guitarist Mary Stevenson – Older couple dancing Raymond Stevenson – Older couple […]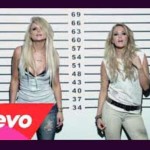 Something Bad was not so bad for singers Miranda Lambert and Carrie Underwood as it hit number one on the Billboard Hot Country Songs.  This scores Miranda with 5 number ones and Carrie with 13.  Somethin' Bad was the first time in over 20 years that two solo women artists had a number 1.  Way to go ladies! […]
FEATURED ARTISTS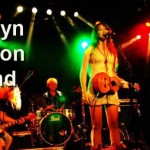 It is safe to say that the Raelyn Nelson Band, led by granddaughter of Willie Nelson, has taken the same initiative as The Cowboy Junkies did in the 80's. Raelyn and her band members have taken the road less travelled by as they place a new spin, and maybe even genre, into the country music she grew up with. Given that their remarkable sound came after Raelyn's collaborating with Jonathan Bright, it's definitely something to look out for. Origins of the Raelyn Nelson Band Raelyn has been singing all her life, following in the footsteps of her father and grandfather. Since she was a little girl she was used to big concerts and music. From there she learnt how to play guitar at the age of 14, thanks to Willie who gave her a Martin acoustic which she still plays. For the most part she … [Read More...]
New Country Music – What's Hot!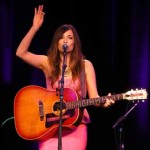 Born on 21 August, 1988, young country star Kacy Musgraves is making her statement in the world and it's nothing short of fantastic. She has been writing and singing songs from the tender age of 8 and … [Read More...]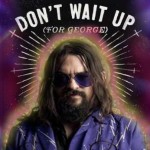 Paying tribute to a musical legend by covering the songs is always a gamble. Artists run the risk of being compared to the legend they pay tribute to and in reality this can't be done. Ultimately it … [Read More...]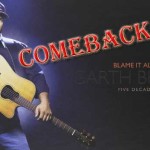 Fans will be glad to know that the country singing phenomenon, Mr. Garth Brooks, is back in the saddle and ready to break some more records. Even through his retirement he sold millions of albums and … [Read More...]
OUTLAW COUNTRY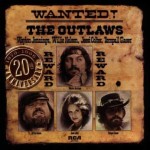 Outlaw Country may be thought of as a branch of country music.  Beginning in the late 1960s and gaining popularity in the 1970s. Origins of Outlaw Country are centered around Waylon Jennings & Willie Nelson along with Johnny Cash, Merle Haggard, David Allan Coe and his Eli Radish Band, Kris Kristofferson, Leon Russell, Hank Williams … [Read More...]
The Stars shine brighter on Nashville StarVision™.